Cockatoo Cafe
Cockatoo Cafe is open from April until the end of October. The dates may vary depending on weather conditions so please contact us in advance for specific opening and closing dates, or keep an eye on our social media pages where this information will be advertised.
The cafe serves a range of hot and cold food, including; jacket potatoes with various fillings, sandwiches, hot dogs, sausage rolls, cakes and snacks. There is food that is suitable for all age ranges and many vegetarian and gluten free options are available. We also sell a range of hot and cold drinks and ice creams.
During the off-peak, winter months the cafe is closed but we offer a range of hot and cold drinks along with a selection of snacks in a warm seating area within the shop that is located in the main building of Thrigby Hall.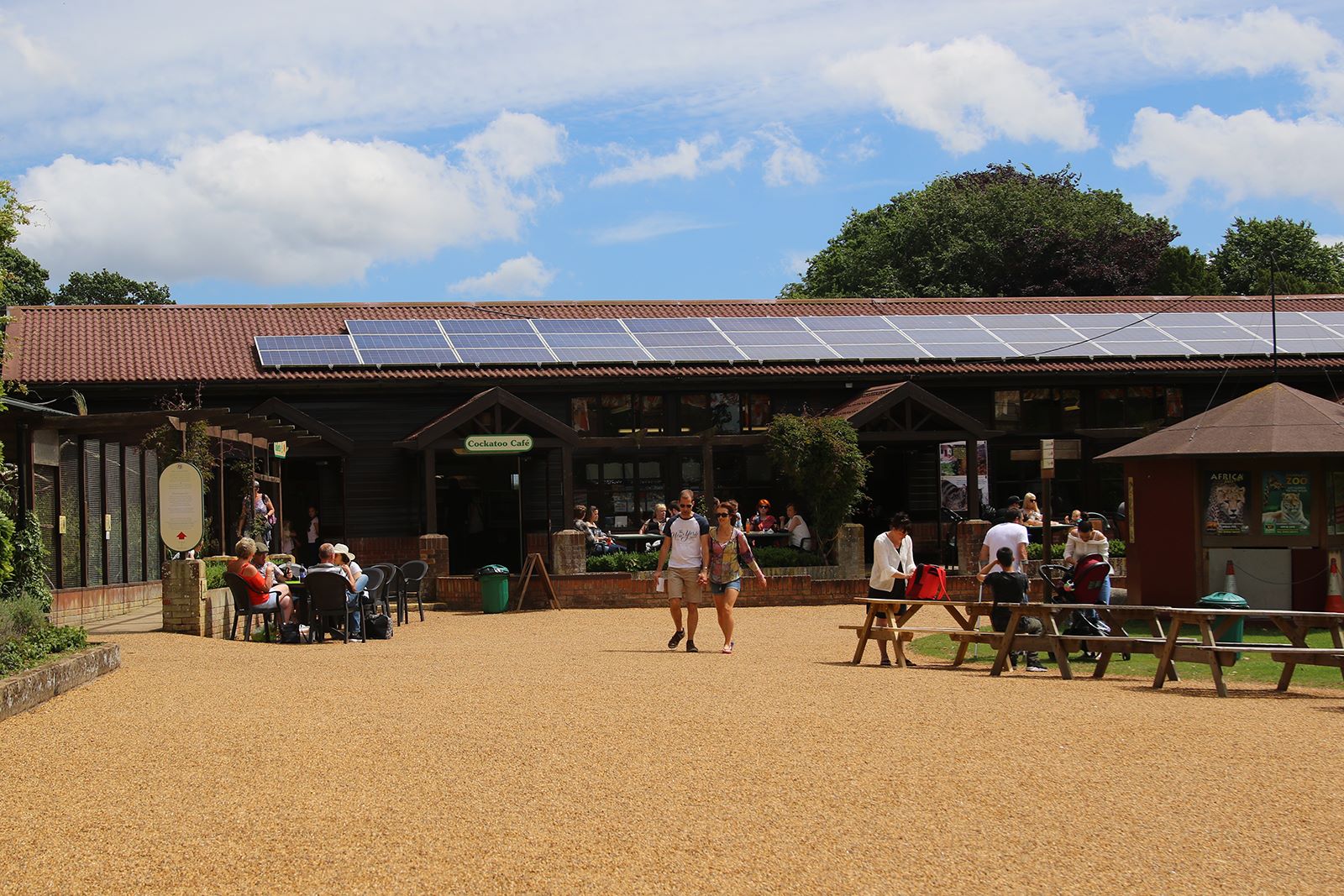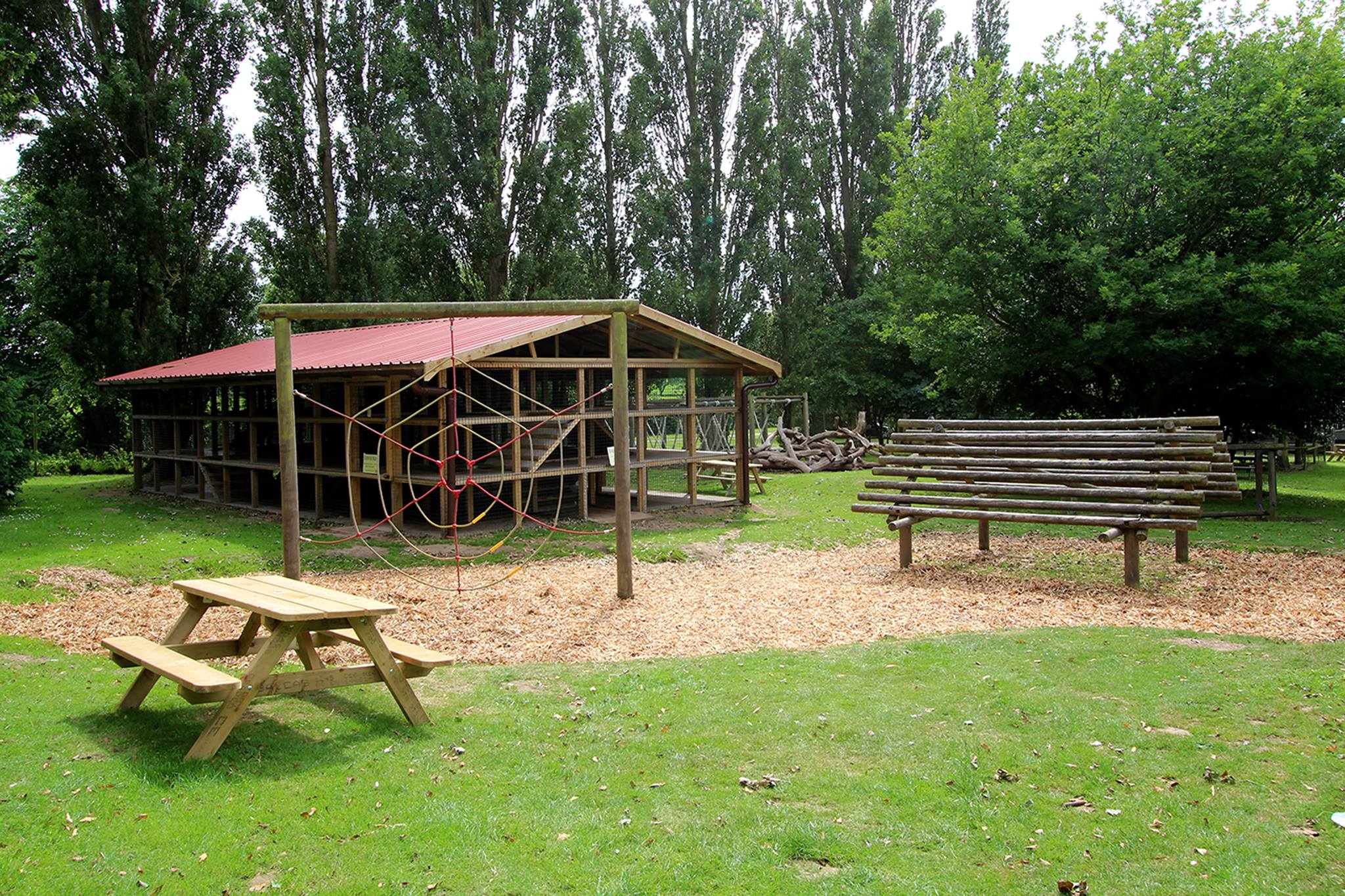 Play Areas
We have a large play area which includes a 3D Adventure Maze, climbing frames and an undercover toddler soft play area. There is also a separate Tree Ropes play area and there is another maze situated on the front lawn. The large front lawn of the hall provides plenty of space for children to run around and play and is also a perfect spot for a picnic.
Gift Shop
Our Gift Shop is located within the main building of Thrigby Hall. Here you will find a selection of gifts ranging from clothing, toys, souvenirs and books. We also stock a range of local produce including jams, chutneys and confectionery.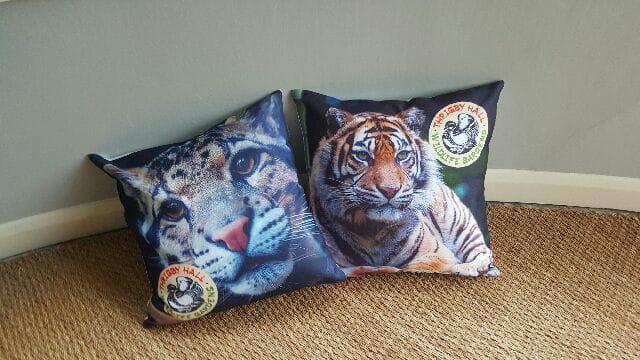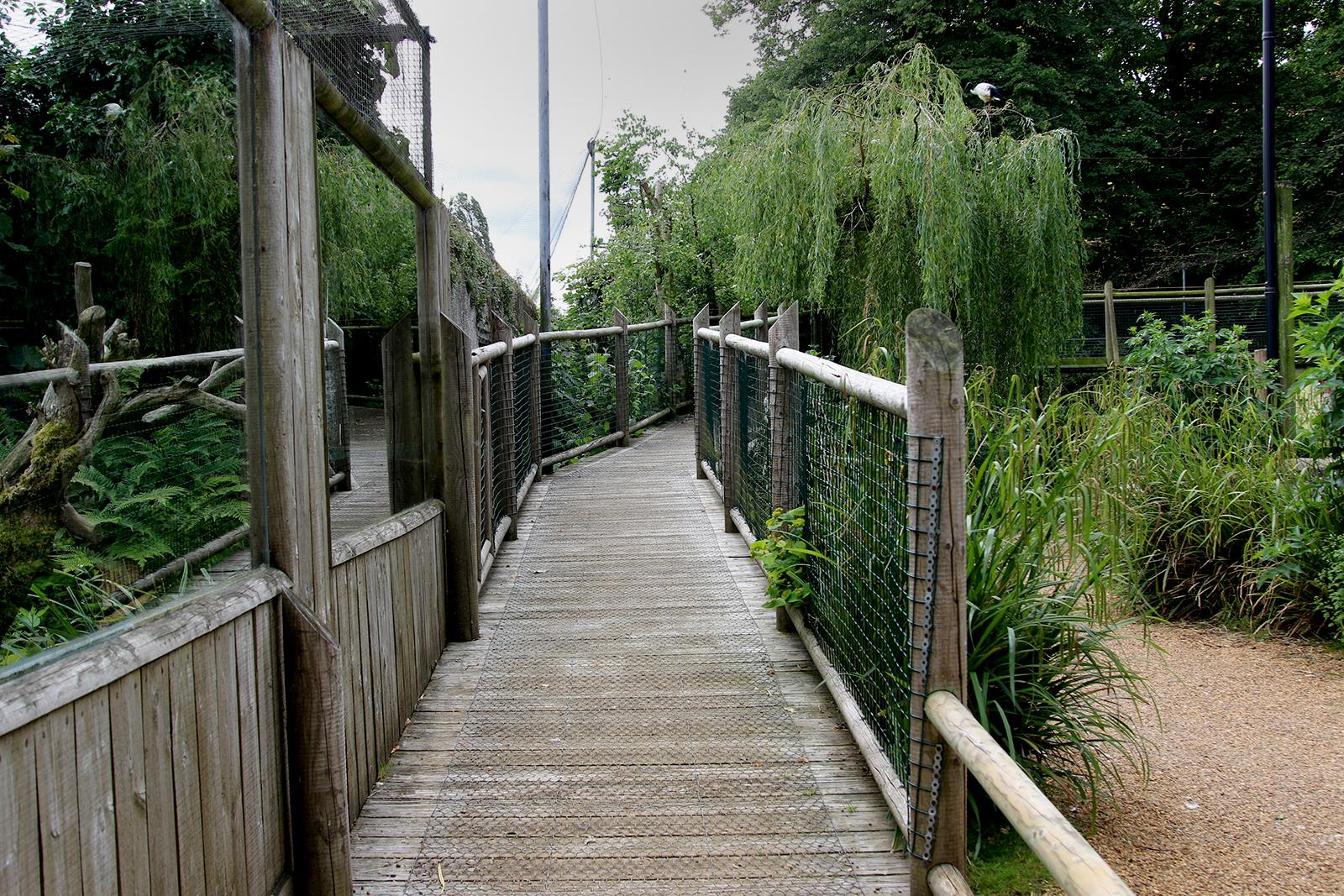 Get Close to the Animals
Explore the park using our unique network of walk ways. You can follow the bridges across the lake, climb the Jubilee Tree Walk to get magnificent views of the park and venture into the Tiger Tunnel. There is also the Tiger Tree Walk which takes you directly over the enclosure and the Tiger Machan Viewing Platform where you can be inches away from our magnificent Sumatran Tigers. Walk through the tree tops with the Gibbons and follow the walk way around the trees over the Leopard enclosures. Discover Cats Cloisters, explore the Pool Garden and enjoy the Aviaries.
Accessibility
At Thrigby Hall we want to make everyone's visit as enjoyable as possible, and are committed to providing suitable access for all our visitors, whatever their individual needs. Paths and walkways around the park are predominantly pushchair and wheelchair friendly. Our network of accessible wooden walk ways allow you to walk amongst the trees with the Gibbons and climb the Tiger Machan to the viewing platform where you can be within inches of our magnificent Sumatran Tigers. Access to the park from the car park is wheelchair and pushchair friendly, the cafe and shop have access ramps and we have disabled toilet facilities. If you have any queries regarding your access needs then please do not hesitate to contact us.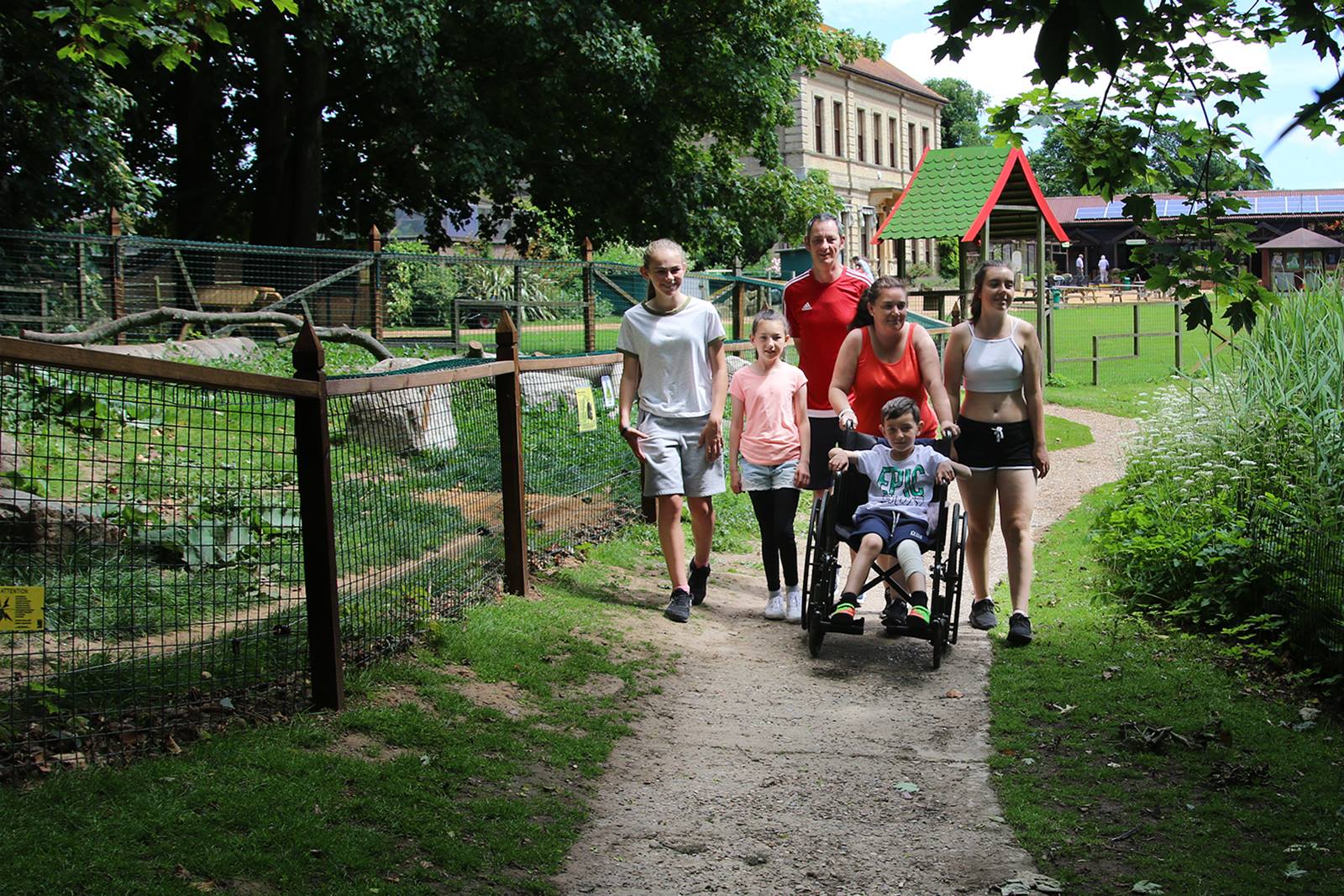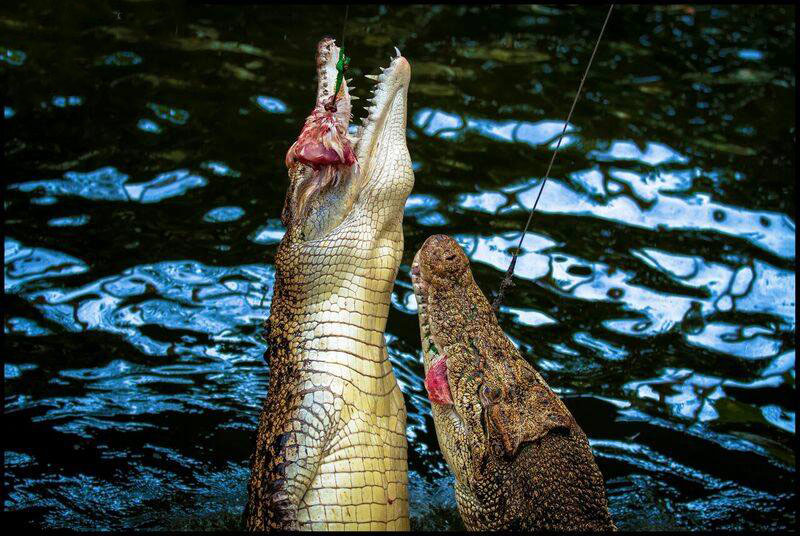 Animal Talks & Feeds
Watch our team of Keepers feed the animals and listen to their informative talks. You will have the opportunity to ask questions and learn all about the animals here at Thrigby Hall. Below is a guide to the times.
The crocodiles are only fed during the warmer months. The crocodiles will have set feeds on Tuesdays and Saturdays throughout July and August 2017. They will also be fed on other days of the week but these days will vary depending on the animals requirements. Please contact us if you require more information prior to your visit.
Feed & Talk Times
Leopards - 2.30pm
Tigers - 3.00pm
Monkeys & Gibbons - 3.30pm
Otters - 4.00pm
These times can be subject to change so please contact us prior to your visit if there is a certain feed that you don't want to miss!