We are excited to announce that we will be starting a large refurbishment project on our Swamp House soon. This exciting upgrade of our existing structure will begin on 22nd November 2021. In order to keep both our visitors, animals and contractors safe, and to allow the works to be completed with minimal disruption, the Swamp House will be closed to all visitors from the 22nd November until mid January 2022. Please follow our social media pages for updates on how the project is progressing. 
The safety and welfare of our visitors, staff and animals is our top priority, so we kindly ask that all visitors adhere to the safety measures we have implemented, so that we can ensure the safest experience possible for everyone.
We recommend that you read this information carefully to understand everything you need to know before you visit, what to expect when you visit and how to book.
Although most COVID restrictions will ease from Monday 19th July we feel we still have a duty of care to our visitors and team. The responsibility sits with all of us to do our best to keep everyone as safe as possible and we think it is best to step away from restrictions cautiously. We feel this is a responsible approach and reflects government advice.
Therefore, the decision has been made for staff in indoor areas to continue wearing masks and visors in the hope it allows both our staff and visitors to feel safe. Although it is your personal choice if you wish to wear a mask, we will not actively enforce our visitors to do so in indoor areas although we do recommend that you do so. We will also continue to restrict visitor numbers. We will review the visitor numbers regularly and increase the number of booking slots available if we feel it is safe to do so. We would like to encourage all visitors to continue to use the online booking system when planning their visit. The handwashing stations and one way system will also remain in place.
We would like to take this opportunity to thank all of our visitors for your support at this time
*If you are a season ticket holder then please bring your valid season ticket with you. If it has expired during the period of closure then this is still classed as valid. All season tickets will be exchanged for a new ticket with an extended expiry date.
*Bookings are time and date specified only and are non-refundable except if the Gardens are closed.
Opening times
The Park will be open every day from 10am. During the winter months, last entry will be at 3pm and the park will close at 4pm. The car park gates will be locked at 4.30pm.
How to book
Book via our online tickets system on our website www.thrigbyhall.com
We are limiting the number of visitors per day so that we can safely manage visitor numbers on site. We recommend you book your visit early.
All visitors, including members and children under 3 years old, will need to pre-book tickets online to ensure that we can safely manage numbers.
Tickets are free to members and children under 3 years old.
When booking you will need to select an arrival time slots. We ask that you stick to your allocated arrival time slot as entry to the park cannot be guaranteed if you miss it. This is so we can keep queuing to a minimum.
When booking online you will be required to create an account, in order to proceed beyond the checkout, if you have not purchased tickets online with us before
It is recommended that for NHS Track and Trace we obtain contact details for all visitors over the age of 16. You will be asked to provide a name and either a phone number, email or postal address for all people over the age of 16 that are included in your booking. You will have the option to do this at the time of booking. This is not mandatory but we would encourage all visitors to provide details or scan the QR code on the posters that are situated at the entrance using the NHS COVID app.
If you are not able to print your tickets it is possible for you to show us the confirmation email, on your mobile phone, at the admissions desk. If you do not have a mobile phone, please bring your booking reference with you.
Your arrival
Visitors are only permitted to enter Thrigby Hall at the arrival time slot they have booked however the arrival time does not affect the length of time you can stay for your visit.
Our facilities
Toilets are available.
Baby changing facilities will be available in the toilets.
Visitors are welcome to bring their own picnics and picnic blankets/chairs.
We would prefer contactless payments, wherever possible.
Staying safe
Face coverings are not mandatory but we would encourage all visitors to wear them in indoor areas. All our staff in indoor areas will continue to wear face coverings.
Additional hand sanitiser points have been implemented around the park and we encourage all visitors to use them regularly during their visit.
Regular cleaning will be carried out across the entire park.
Please avoid touching any of the glass surfaces around the enclosures.
Please do not visit if you have been told to self isolate, have recently tested positive for COVID-19 or if you are experiencing symptoms of COVID-19. If you are vulnerable in any way, it is your responsibility to make the right choice for yourself and others around you. Please follow the advice given at https://www.gov.uk/coronavirus
Season Tickets
Valid Season Tickets will be extended to cover the period of time that we have been closed. Any tickets the expired during the period of closure will also be extended to ensure that our valued Season Ticket Holders are not disadvantaged. Please bring your Season Ticket with you so that we can issue a new pass with the extended date on.
If you are not currently a Season Ticket Holder but would like to purchase one then they are available to buy online via our website.
Cockatoo Cafe
The cafe serves a range of hot and cold food, including; jacket potatoes with various fillings, sandwiches, hot dogs, sausage rolls, cakes and snacks. There is food that is suitable for all age ranges and many vegetarian and gluten free options are available. We also sell a range of hot and cold drinks and ice creams.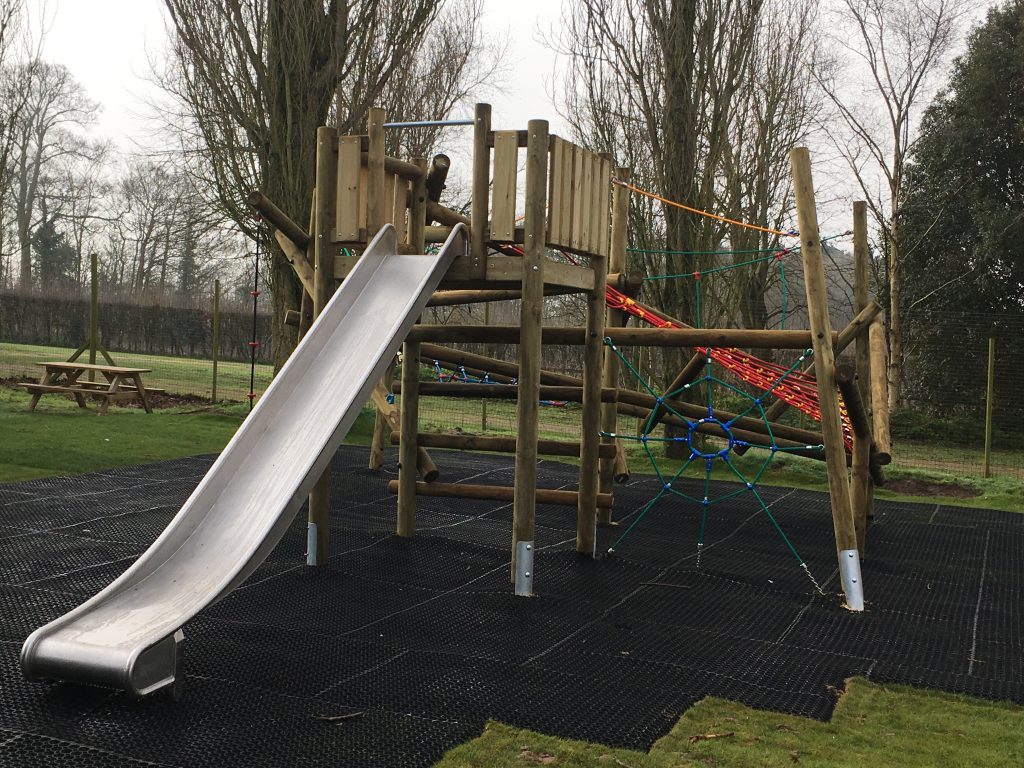 Play Areas
We have a large play area which includes a 3D Adventure Maze, climbing frames, a large slide and pyramid climbing frame. There is also a separate Tree Ropes play area and there is another maze situated on the front lawn alongside a play area and slide that it suitable for younger children. The large front lawn of the hall provides plenty of space for children to run around and play and is also a perfect spot for a picnic.
Gift Shop
Our Gift Shop is located within the main building of Thrigby Hall. Here you will find a selection of gifts ranging from clothing, toys, souvenirs and books. We also stock a range of local produce including jams, chutneys and confectionery.
Get Close to the Animals
Explore the park using our unique network of walk ways. You can follow the bridges across the lake, climb the Jubilee Tree Walk to get magnificent views of the park and venture into the Tiger Tunnel. There is also the Tiger Tree Walk which takes you directly over the enclosure and the Tiger Machan Viewing Platform where you can be inches away from our magnificent Sumatran Tigers. Walk through the tree tops with the Gibbons and follow the walk way around the trees over the Leopard enclosures. Discover Cats Cloisters, explore the Pool Garden and enjoy the Aviaries.
Accessibility
At Thrigby Hall we want to make everyone's visit as enjoyable as possible, and are committed to providing suitable access for all our visitors, whatever their individual needs. Paths and walkways around the park are predominantly pushchair and wheelchair friendly. Our network of accessible wooden walk ways allow you to walk amongst the trees with the Gibbons and climb the Tiger Machan to the viewing platform where you can be within inches of our magnificent Sumatran Tigers. Access to the park from the car park is wheelchair and pushchair friendly, the cafe and shop have access ramps and we have disabled toilet facilities. If you have any queries regarding your access needs then please do not hesitate to contact us.
Animal Talks & Feeds
Watch our team of Keepers feed the animals and listen to their informative talks. You will have the opportunity to ask questions and learn all about the animals here at Thrigby Hall.
All animal talks are currently suspended to prevent large groups of people gathering. This is for the safety of both our staff and visitors. There is informative signage around the park to give you lots of information about the animals and our staff are always willing to answer any further questions that you may have about our animals. 
Feed & Talk Times
Our Public Feeding Talks are currently suspended to prevent large groups of people from gathering in one area. This is for the safety of both our staff and visitors.